Meet Gei's
Jennifer Williamson Burt, Ph.D.
Senior Restoration Ecologist
Dr. Jennifer Burt is an ecologist and botanist with more than 20 years of experience in ecological consulting and research. In her career, Dr. Burt has focused on integrating science and application in land management to improve project outcomes. She has strong expertise in plant ecology and conservation biology, land and resource management, invasive species ecology, vegetation measurement and analysis, and habitat restoration design and implementation. Dr. Burt has authored numerous peer-reviewed scientific papers in applied vegetation science, habitat restoration, and invasion ecology, and has managed a wide variety of consulting and research projects throughout California and Nevada.
She holds a B.S. in Biology, an M.S. in Conservation Biology, and a Ph.D., Restoration Ecology from the University of California, Davis.
Connect on Linkedin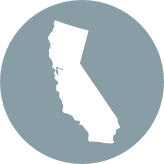 LOCATION
Sacramento, California