Meet Gei's
Jerry Reed, P.E.
Vice President and Senior Program Manager
Jerry Reed, P.E. has more than 32 years of diverse experience planning, designing, and overseeing construction for water resource projects including dams, large diameter pipelines, pump stations, and storage tanks. He also spent several years as a lead program manager for a large capital improvement program.
Jerry recently retired from the San Diego County Water Authority after a 26-year career. During his time there, he led several major projects that contributed to a safe and reliable supply of water for the San Diego region. This included construction oversight of the Olivenhain Dam and San Vicente Dam Raise, as well as the Twin Oaks Valley Water Treatment Plant. For the past 6 years Jerry led the San Diego County Water Authority's Engineering Department where he was responsible for oversight of the design, construction, and program management of their large capital improvement program.
Jerry is well known in the industry as a collaborative leader. He has worked with several regional agencies and professional organizations to share and develop best management practices for program management of large capital improvement programs. He also co-authored several papers with organizations such as United States Society on Dams, Association of Dam Safety Officials, American Water Works Association, and American Society of Civil Engineers.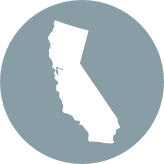 LOCATION
San Diego, California
Highlights
Licensed Professional Engineer: CA