Meet Gei's
Joseph Engels, P.E.
Vice President/Principal
Joseph Engels is a Vice President and Principal at GEI. He has over thirty five years of consulting engineering experience providing strategic advice to public and private sector clients throughout the eastern United States. Much of his experience has been focused on the investigation, design and construction of surface and subsurface projects ranging from contaminated site remediation, to large building foundations, to rock tunnels. More specifically, his environmental site investigation and remediation experience includes extensive work under various state and federal regulatory requirements, including CERCLA, RCRA and the waste site cleanup programs in MA, NH, NY, PA, ME, FL, CT, OH, VA and NJ. His services have been provided on several hundred sites including those for: industrial, commercial and mixed-use developments, power plants, former manufactured gas plant sites, landfills and linear utilities and transportation projects. His broad geotechnical engineering experience includes the investigation, design and construction of shallow and deep building foundations, earth and rockfill dams, waterfront and marine structures, soil and rock tunnels, roadways, linear utility lines such as large sewers, waterlines, gas pipelines and electrical transmission lines, soil excavation support and dewatering/drainage systems, rock excavation and support and field instrumentation and testing.
He has worked closely on these projects with public and private owners, other engineering firms, contractors and law firms. Mr. Engels also has served as an expert witness for construction and environmental litigation cases.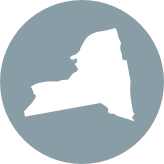 LOCATION
New York City, New York
Highlights
Licensed Professional Engineer: CT, DE, MA, ME, NC, NH, NH, PA, VT, NY