Meet Gei's
John Moyle, PE
Mr. John Moyle is a Senior Project Manager managing complex dam safety and water resources related projects. Projects include dam inspection, hydrologic and hydraulic analysis of dams including dam breach analysis and development of inundation mapping, design and plan preparation for the rehabilitation of existing dams, preparation of Emergency Action Plans, conducting Emergency Response Exercises, and development of Operation and Maintenance Manuals for dams. He has worked in a variety of capacities over his 40-year engineering career. He is considered an expert in overall water resources and dam safety and has created and led some of the most complex water management programs within the State of New Jersey. As Director, Division of Dam Safety and Flood Engineering John has worked on all aspects of dam safety and flood risk reduction projects. Before this, he completed complex dam engineering analysis including hydrologic, geotechnical, construction oversight and overseeing the maintenance and inspection of dams. He was also the State of New Jersey National Flood Insurance Administrator for FEMA. John also led feasibility studies and construction of flood control projects in New Jersey with the Army Corps of Engineers building levees, flood walls and pump stations as well as non-structural elevation projects.  As Director within the Department of Environmental Protection he was responsible for the states $100 million Dam Restoration loan program and Flood Risk Reduction grant programs.
Over the course of his career, John has worked with cities, counties, public works agencies, water and flood control agencies, attorneys, the New Jersey Legislature, United States Congress, State of New Jersey's Governor's Office, and other entities. A variety of programs and projects required significant political and stakeholder interaction, lobbying for various national dam safety programs, securing federal funding for state levee projects, and testifying in front of Congress or the State Legislature. John has developed and managed various stakeholder processes on various projects. This includes forming and collaboratively working with Non-Governmental Organizations, and State and federal permitting agency partners to achieve common goals.
John has served on various national boards and committees including the Board of Directors for the Association of State Dam Safety Officials (ASDSO), President of ASDSO, Chair of the Legislative Committee of ASDSO, the National Dam Safety Review Board, and the Department of Homeland Security Government Coordinating Council.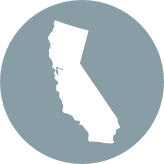 LOCATION
Sacramento, California
Highlights
Licensed Professional Engineer: NJ and DE