Meet Gei's
Joshua H. Cole, P.E.
Senior Project Manager / Senior Geotechnical Engineer
Josh is a Senior Geotechnical Engineer with more than 22 years of engineering experience including geotechnical engineering, instrumentation, construction services, and foundation construction testing and inspection. His geotechnical experience includes shallow and deep foundation analysis and design, slope stability analysis, site improvement/ground modification, sinkhole investigation and remediation, geologic mapping, rock slope stability analysis, pavement design, bearing capacity/settlement analysis, retaining wall design, seismic site characterization, liquefaction screening and triggering analysis, and mat foundation analysis. His instrumentation experience includes slope stability, slope inclinometer studies, crack monitoring, and settlement monitoring.
Josh's construction services experience includes project management, quality control, and testing; including specification review, project estimating, and coordination of engineering technicians during construction. Well versed in testing of soil, concrete, grout, and both asphalt and concrete paving. Also experienced in supervision of on-site evaluation and documentation of construction activities. His foundation construction testing and inspection experience includes driven piles, micro-piles, compacted aggregate piers, auger cast piles, and pile load testing.
Josh holds a B.S. in Civil Engineering and M.S. in Geological Engineering from the University of Tennessee.
Connect on Linkedin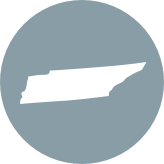 LOCATION
Knoxville, Tennessee
Highlights
Licensed Professional Engineer: TN, KY, AL, NC, WV, TX