Meet Gei's
Kari A. Francis
Senior Professional
Kari is a project manager and engineer in GEI's Chicago, Illinois office with over 18 years of experience in pavement management, design and consulting.  She serves as both the account and project manager on pavement management and consulting projects for retail, industrial, property management and university clients across the country.
Kari develops a programmatic approach to pavements from visual condition assessments with routine maintenance and rehabilitation planning and budgeting to project level evaluations, plans and specifications, RFP, bid review, construction administrative support and phasing plans with annual budgets for the balance of the rehabilitation work.
Kari also has experience in property condition and due diligence assessments, vibration monitoring services during construction and construction quality assurance.
Kari earned a B.S. in Architectural Engineering from the Illinois Institute of Technology.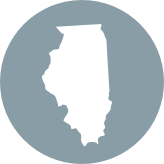 LOCATION
Chicago , Illinois
Highlights
GEI's 2017 PM Workshop Committee - Member
Leadership Development Program Cohort 1 Graduate