Meet Gei's
Katie Unke Ehrenberg
Ecological Practice Leader/Senior Project Manager
Katie Unke Ehrenberg is the Wisconsin Ecological Practice Leader and a Senior Project Manager in GEI's Green Bay, Wisconsin office.  With over 15 years of professional experience, Ms. Unke provides environmental and natural resource consulting services to clients and colleagues.  She specializes in identifying and reducing environmental risk for clients, construction site environmental compliance, agency coordination and permitting, and linear corridor environmental management. She has successfully managed and completed large and small scale projects for utility and transportation clients, private landowners, industries, municipalities, and state and federal clients throughout the Midwest.
Ms. Unke Ehrenberg is experienced in wetlands, waterways, natural habitats, threatened and endangered species, permitting, environmental construction oversight, and other environmental considerations on a variety of projects. She is responsible for managing and providing technical support to projects that include Federal Energy Regulatory Commission environmental reviews, transmission line construction, road projects, commercial business expansions, and more. Her Federal Energy Regulatory Commission environmental review work has included assessing environmental aspects of a site and potential impacts to resources, including, but not limited to, historic resources, threatened and endangered species, wildlife and wildlife habitat, wetlands, waterways, invasive species, recreation, construction details, erosion control, and more. She is experienced in all these fields throughout the Midwest
Katie has a B.S. in Water Resources and Soil Science from the University of Wisconsin – Stevens Point and an M.S. in Environmental Science and Policy from the University of Wisconsin Green Bay.
Connect on Linkedin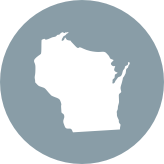 LOCATION
Green Bay, Wisconsin
Highlights
Member of GEI's Advisory Committee on GEI Culture, Purpose and Organizational Improvement
2022 Women Worth Watching in Leadership award recipient
Certified Karner Blue Butterfly surveyor with the Wisconsin Department of Natural Resources
Certified Endangered Resources Reviewer for with the Wisconsin Department of Natural Resources
Wisconsin Wetland Association, Member
Society of Wetland Scientists, Member
Phone: 920.243.3765 / email: kunke@geiconsultants.com