Meet Gei's
Krishna Amirineni, P.E.
Senior Hydraulic Structures Engineer
Krishna Amirineni is a Licensed Professional Engineer with over 11 years of technical and project management experience in the power industry. Mr. Amirineni is experienced in design of steel and concrete structures, seismic probabilistic risk assessment of nuclear power plants, seismic fragility evaluation of equipment and building structures, seismic evaluation of hydro power plants, seismic analysis and qualification of machine foundations and liquid containing structures, and nonlinear time history analysis of electrical and mechanical components. He is knowledgeable in probabilistic seismic hazard analysis and development of design ground motions, and soil-structure interaction.  His responsibilities have included being the lead civil engineer, owner's engineer interacting with multiple engineering consultants, preparing design change packages, and developing scope and man-hour estimates for proposal work.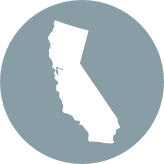 LOCATION
Sacramento, California
Highlights
Licensed Professional Engineer: CA
California Office of Emergency Services (Cal OES) Disaster Safety Worker Volunteer, ID# 84039