Meet Gei's
Kwabena Asante, Ph.D., P.E.
Senior Hydrologist, Climate Science Lead
Dr. Kwabena Asante is an engineering hydrologist with extensive experience in hydrology, climate science, data analysis, resource assessment, integrated planning and building operational decision support systems and for complex natural and man-made systems. He conducted research at leading institutions including the U.S. Geological Survey (USGS), Geospatial Sciences Center of Excellence (GSCE) and the Center for Research in Water Resources (CRWR) prior to joining the private sector. As a consultant, he has led climate studies for regional, state and national agencies developing integrated water management plans. He has also developed statewide datasets that are used for storm analysis and drainage design in California. He has published over 20 peer-reviewed articles, book chapters and technical reports. Dr. Asante leads GEI's Climate Science team which supports planning at State and local agencies and utilities.
Kwabena has a Ph.D. in Water Resource Engineering and a M.S. in Construction Management from the University of Texas at Austin, and a B.S. in Civil Engineering from the University of Nairobi. He is a registered Professional Engineer in California and Louisiana.
Connect on Linkedin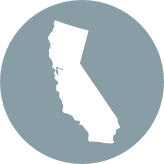 LOCATION
Sacramento, California
Highlights
Licensed Professional Engineer: LA, CA
Life Member, American Geophysical Union
Member, INFORMS Decision Analysis Society
Member, ACEC Management Practices Committee
Graduate, GEI Leadership Development Program (Cohort 2)
Member, GEI Diversity and Inclusion Committee (2016 – Present)
Member, GEI Risk Management Committee (2014 – 2017)