Meet Gei's
Laurence Welch, P.E.
Environmental Engineer
Laurence is a Civil/Environmental Engineer with more than ten years' experience performing and managing site investigations and remediation activities, developing remediation strategies and cost estimates and evaluating, designing and managing the construction and operation of remedial systems.
Laurence has experience with the Massachusetts Contingency Plan (MCP) and regulatory programs in New York and New Hampshire, and has participated in remediation work at commercial and manufacturing facilities, municipal properties and former Manufactured Gas Plant (MGP) sites. Specific remedial engineering experience includes the design, construction management, startup and/or ongoing operation of soil vapor extraction (SVE) systems, sub-slab depressurization systems (SSDSs), groundwater extraction and treatment systems, residential and commercial vapor intrusion mitigation systems, geomembrane and soil caps, subsurface containment slurry walls and large-scale soil excavation and remediation waste management. He has contributed to projects involving soil and groundwater contamination caused by petroleum hydrocarbons, non-aqueous phase liquid (NAPL), chlorinated volatile organic compounds (VOCs), polynuclear aromatic hydrocarbons (PAHs), polychlorinated biphenyls (PCBs), arsenic, cyanide and heavy metals.
Laurence has a M.S. in Environmental Engineering from Rensselaer Polytech Institute and a B.S. in Civil Engineering from Merrimack College.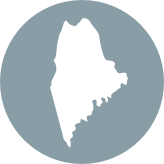 LOCATION
Portland, Maine
Highlights
Licensed Professional Engineer: ME