Meet Gei's
Leslie Lombardo, P.E.
Project Manager
Leslie is a registered Professional Engineer and project manager with nearly 20 years of experience in the field of environmental engineering and management including developing, conducting and managing subsurface investigations, evaluating remediation alternatives and implementing response actions. Her characterization and remediation experience includes PCB-contaminated soil and building materials sites that are subject to the Toxic Substances Control Act (TSCA) regulations.
She also has extensive environmental compliance experience including the development of Spill Prevention, Control, and Countermeasures (SPCC) Plans and Facility Response Plans (FRPs) to meet the requirements of the Oil Pollution Prevention Regulations, development of Storm Water Pollution Prevention Plans prepared to meet the requirements of both federal and state-specific NPDES requirements, as well as the preparation of a variety of air emissions reports to meet the requirements of the Massachusetts Air Pollution Control Regulations.
Prior to joining GEI in 1999, she was an active duty officer in the U.S. Air Force for almost 10 years. During her tenure in the Air Force, she was responsible for the implementation of the base-wide Environmental Compliance Assessment Program, which involved assembling and managing teams of assessors to evaluate the base's compliance with local, state, federal and Air Force environmental regulations, as well as following up on the implementation of corrective actions identified as a result of the assessments.
Leslie earned a M.S. in Engineering and Environmental Management from the Air Force Institute of Technology and a B.S. in Aerospace Engineering from Syracuse University.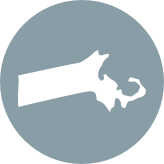 LOCATION
Boston, Massachusetts
Highlights
Licensed Professional Engineer: MA
Active member Environmental Business Council PCB Subcommittee
Member, Society of Women Engineers