Meet Gei's
Lorena Manríquez, P.E
Senior Project Manager
Lorena Manríquez, P.E. is a Senior Project Manager in GEI's Pasadena office, specializing in geotechnical engineering for over 20 years.  Her project experience includes a variety of projects throughout the United States including dams, airports, railroads, bridges, roadways, port and harbor facilities, landfills, wastewater treatment facilities, electrical substations and transmission lines, water tanks, communication towers, hangars, and buildings.
Throughout her career, Lorena has conducted geotechnical field investigations with a variety of drilling and soil sampling methods, cone penetration testing, geophysics, in-situ soil/rock testing and laboratory tests. She has managed subsurface and groundwater investigations and special instrumentation studies and has been responsible for geotechnical data interpretation and site characterization, shallow and deep foundation analysis and design, slope stability analyses, earthquake engineering analyses and for the preparation of geotechnical reports and specifications.
Lorena has provided construction observation for deep foundations, deep excavations, mechanically stabilized earth (MSE) retaining walls, plastic concrete slurry cutoff walls, and ground improvement methods including lime treatment, deep dynamic compaction, and rapid impact compaction.  She performed geotechnical engineering post-earthquake assessments within NAWS China Lake, days after the July 4th and 5th, 2019, Ridgecrest, CA earthquakes with magnitudes 6.4 and 7.1, respectively.
Lorena has an M.S. in Geotechnical Engineering from Virginia Tech, and a B.S. from Washington and Lee University.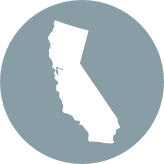 LOCATION
Los Angeles , California
Highlights
Licensed Professional Engineer: CA
American Society of Civil engineers (ASCE) – Member
ASCE Geo-Institute – Member
California Geotechnical Engineering Association (CalGeo) - Member
Society of American Military Engineers (SAME) – Member