Meet Gei's
Mark Fortner, P.E., P.L.S.
Senior Consultant
Mark Fortner's primary expertise is in drainage systems, flood control, flood insurance studies, flood protection planning and regulatory permitting (U.S. Army Corps of Engineers Section 404 and Section 10, Reclamation Board, Reclamation Districts, County Use Permits, Regional Water Quality Boards (Waste Discharge Requirements) and U.S. Department of Fish and Game Streambed Alternation Permits).
Mr. Fortner's specific work includes hydrologic and hydraulic modeling, design and preparation of master plans and applications for reclamation districts, water districts, levees and infrastructure works. He has conducted hydraulic analyses of rivers and streams for a variety of projects involving adjacent habitat impacts, jurisdictional waters, evaluation of historic gage data, calibration and monitoring water levels for flood operations. Responsibilities include representing clients at various agency or organizational meetings and coordinating environmental issues and environmental documents.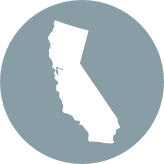 LOCATION
Sacramento, California
Highlights
Licensed Professional Engineer: CA