Meet Gei's
Mark Vannieuwenhoven, P.E.
Project Manager
Mark is an engineer and project manager with experience in solid waste management and civil engineering. His principal responsibilities include coordination of landfill design and construction projects, on-site construction quality assurance services and landfill design, permitting and construction documentation reports. His skill set includes storm water management, landfill design and operation, construction management and geosynthetic materials design and installation.
Mark has a B.S. in Civil Engineering from the University of Wisconsin-Milwaukee.
Connect on Linkedin
The best part of working at GEI is being involved in challenging projects with great teammates and excellent clients.
- Mark Vannieuwenhoven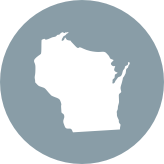 LOCATION
Green Bay, Wisconsin
Highlights
Licensed Professional Engineer: IN, MI, WI
Nuclear Density Meter Operator
40-hour OSHA HAZWOPER
ASCE Member, Fox River Valley Branch
GEI "Leadership Development Program" graduate