Meet Gei's
Mark Westray
Senior Project Manager
Mark Westray is an environmental scientist with over 29 years of experience in the management of complex environmental investigation and remediation projects. His focus is attaining expeditious site closure by evaluating and implementing comprehensive site characterization programs, and developing integrated site remediation strategies to address contaminant sources and mitigate risks. Mr. Westray has particular expertise in the design and implementation of cost-effective in situ remediation approaches for the management of contaminated groundwater, including the application of weight-of-evidence methods to demonstrate the occurrence and significance of intrinsic bioremediation in limiting dissolved contaminant migration.
Mr. Westray, along with several long-time colleagues, joined GEI in 2011 to initiate GEI's expansion into the Southeast with offices in Raleigh, NC and Atlanta, GA. Mr. Westray has played a key role in advancing GEI's services to the freight rail industry while managing projects for a variety of clients throughout the Southeast and serving as a technical resource on projects company-wide.
Mr. Westray earned his Master of Science degree in Environmental Science and Engineering (with focus in environmental microbiology) and Bachelor of Science degree in Biology, both from the University of North Carolina at Chapel Hill.
Connect on Linkedin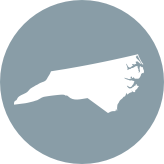 LOCATION
Raleigh, North Carolina
Highlights
Tenure at GEI: 2011 to present
Licensed Remediation Specialist, West Virginia