Meet Gei's
Matthew O'Neil, P.E.
Project Engineer
Mr. O'Neil is a senior environmental engineer and project manager with twenty-three years of environmental consulting experience managing remediation projects for utility and industrial clients. He is a proven project manager and engineer who successfully remediated multiple MGP and industrial sites using a wide range of remedial technologies under a number of state programs and has been actively involved in ongoing remediations under EPA oversight. His technical abilities focus on feasibility studies, site remediation, construction oversight, and long-term site management including response to damage from natural disasters. He also has extensive experience performing property assessments, spill response, site investigations, constructability reviews, and cost estimating. Mr. O'Neil has provided third party expert testimony for remedial construction mediation and before the Public Service Commission in New York.
Mr. O'Neil earned a Bachelor's of Science in Environmental Engineering from United States Military Academy at West Point, New York and served for ten year as an officer in the U.S. Army and Army National Guard.  He is also the Environmental Disciple Coordinator for GEI's Glastonbury, Connecticut office.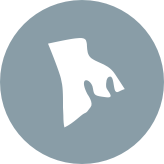 LOCATION
Providence, Rhode Island
Highlights
Licensed Professional Engineer: CT, NY, RI