Meet Gei's
Matthew P. Peramaki, P.E.
Vice President and Senior Consultant
Matthew Peramaki has extensive experience in the environmental issues associated with the Energy and Industrial sectors. He has served as US National Oil & Gas Practice Leader (Environment) for a global consulting firm and has specialized experienced in in situ remediation, large-scale emergency response, spill response planning, environmental compliance, preconstruction environmental permitting, environmental compliance, and due diligence.
He has extensive experience in the design of remediation systems and the management of remediation/construction projects on sites ranging from dry cleaners and bulk petroleum terminals to industrial Resource Conservation and Recovery Act (RCRA) and Comprehensive Environmental Response, Compensation, and Liability Act (CERCLA) sites.
He has also served in leadership roles on some of the largest inland spills of crude oil and refined products in the United States. He has also led several emergency response efforts associated with the rupture of large natural gas pipelines and the resulting fires.
Matt was involved in the development of an environmental review and clearance program to permit construction projects for a large interstate crude oil/gas pipeline company. The program manages the environmental compliance and permitting aspects of diverse construction projects over thousands of miles of liquid and gas pipelines that are subject to multiple state, county, township, and city jurisdictions on top of federal, and in some cases tribal, requirements.
He has received state and national engineering awards as well as a patent for the development and application of an innovative remediation technology. In addition, he has developed and published engineering design procedures for multi-phase extraction, soil-vapor extraction, air sparging, and soil bioremediation. He has also published methods for quantitatively developing the proper remedial approach to large and complex projects.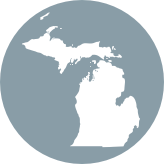 LOCATION
Marquette, Michigan
Highlights
Professional Engineer: AL, GA, KS, MN, WI, SD, MI, OH, IA, IL, IN, NE, NY, NM, NC, MO, PA, TN, TX
Patent: US6305473B1, Vacuum Extraction Apparatus and Process for Multi-Phase Extraction
Incident Command System Training: ICS-100, ICS-200, and ICS-320