Meet Gei's
Michael Conant, P.E.
Senior Engineer
Michael Conant is a registered civil engineer with nine years of experience specializing in water resource engineering and program management especially related to flood planning in the California Central Valley and California Delta.
Mr. Conant has been involved in the DWR Central Valley Flood Protection Plan, and supported many DWR Flood Management activities including program management, implementation, and resourcing.  His experience includes expansive flood planning projects including strategic and implementation plans for DWR Division of Flood Management, analysis of watershed runoff characteristics, data QA/QC, and producing plans and details using AutoCAD and GIS. He holds a B.S. in Civil Engineering from the University of California, Davis.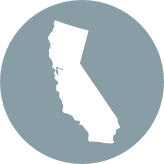 LOCATION
Sacramento, California
Highlights
Licensed Professional Engineer: CA