Meet Gei's
Michael Gentner, P.E.
Senior Professional
Michael Gentner is a registered professional engineer with 25 years of senior leadership and demonstrated ability to apply practical, cost-effective engineering solutions. His core technical strengths are in Geotechnical Engineering, Earth Retention Design and Geotechnical Instrumentation.
His vast experience includes slope stability studies, geotechnical and structural instrumentation (inclinometers, vibrating wire piezometers, strain gauges, etc.), in-situ pressuremeter testing, deep foundations, earth retention design and vibration monitoring. Projects include foundations for high-rise and parking structures, complex braced excavations in difficult soils for bridges, tunnels and other infrastructure, and large instrumentation programs involving remote and automated data recording and warning systems.
He earned his Bachelor of Science in Civil Engineering from Michigan State University in East Lansing, Michigan.
Connect on Linkedin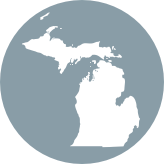 LOCATION
Ann Arbor, Michigan
Highlights
Licensed Professional Engineer: MI, OH, IL
Michigan Infrastructure and Transportation Association – Bridges and Structures Committee Member
Project experience in 15 States, Puerto Rico, and Canada