Meet Gei's
Michael J. Chow, P.E.
Geo-Structural Practice Lead
Mr. Chow has over 35 years of geo-structural engineering experience related to soil-structure interaction and marine construction. He has managed and supervised the design of deep and shallow foundations, underpinning, support of excavation, marine cofferdams, and rip-rap slope stabilization; production of contract drawings; preparation of specifications; and has provided peer review on various projects.  Mr. Chow supervises construction inspection services, including condition surveys, support of excavation and underpinning installations, pile load testing, deep and shallow foundation installations, and waterfront diver and boat inspections.  Mr. Chow has contributed to projects of various scale, including small yet technically challenging projects such as the Hyatt Regency Cleveland building strengthening in Cleveland, OH, and large-scale projects such as the SUNY Buffalo – School of Medicine and Biological Sciences Support of Excavation and Foundations in Buffalo, New York.
Michael is a recognized expert in foundation and support of excavation design with extensive experience in design and installation of piles and large diameter caissons, slurry walls, sheeting and bracing, and underpinning. Michael has supervised the design of the Champion Chemical Superfund Site Hydraulic Barrier in Marlboro, New Jersey, a project that won the Engineering News Record's New York regional division 2012 Industrial/Manufacturing Project of the Year. He has served in technical and leadership positions on various committees for the ASCE, DFI and The Moles.
He holds an M.E. in Civil Engineering from City College of New York and a B.S. in Civil Engineering from the State University of New York at Buffalo.
Connect on Linkedin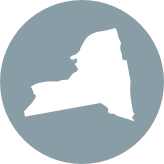 LOCATION
New York City, New York
Highlights
Licensed Professional Engineer: NY, DC, NJ