Meet Gei's
Michael Paster, P.E.
Senior Project Manager
Michael Paster is a Senior Geotechnical Engineer. Since joining GEI in 1981, he has worked on a wide range of projects involving building foundations, earth dams, highways and bridges, tunnels, embankments and earthwork, retaining walls, pipelines and excavation support. His experience includes subsurface exploration, laboratory testing, analysis and design, cost estimating, preparation of specifications and construction observation. He taught a course at Tufts University on Earth Support Systems.
Michael earned his Bachelor of Science in Civil Engineering from Tufts University and his Master of Science in geotechnical engineering from the University of Texas at Austin.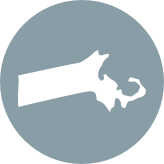 LOCATION
Boston, Massachusetts
Highlights
Licensed Professional Engineer: MA
Co-authored Chapter 7 of the Mine Safety and Health Administration manual for design of tailings dams, describing procedures for Seismic Stability and Deformation Analysis.