Meet Gei's
Michael S. Schultz, P.E.
Boston Area Manager/Vice President
Michael Schultz is a senior geotechnical engineer and vice president with over 40 years of experience. He currently serves as GEI Consultants, Boston Area Manager. In this role, he is responsible for managing the Boston Area consisting of Geotechnical, Environmental, and Waterfront professionals. He also  provides consulting, project and program management, senior technical review, and direction on complex civil, geotechnical and geo-environmental engineering efforts. Michael has overseen design and construction aspects for deep excavation support systems, deep shafts and pump stations, tunneling both rock and soft ground, soil improvement systems including jet grouting, ground freezing and grouting techniques, dams and levees, and foundation designs in all market sectors.
He has served as the Principal Investigator or Lead Design Engineer or Engineer of Record on complex geo-environmental engineering projects including lagoon designs and closures, sediment dredging and containment, landfill designs meeting U.S. EPA, RCRA, CERCLA, TSCA, and DOE requirements, solidification and stabilization of contaminated sites, design and inspection of residual management systems for the metals and mining industry, the design, construction and operations of barrier walls, containment systems, and deep groundwater extraction systems.
Connect on Linkedin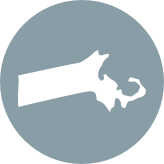 LOCATION
Boston, Massachusetts
Highlights
Licensed Professional Engineer: MA, CT, NH, ME, MI, TX, NY, RI, LA, FL, NJ, DC
Dispute Resolution Board Foundation - Member