Meet Gei's
Mike Mirmazaheri, P.E., C.F.M.
Senior Project Manager
Mike Mirmazaheri is a licensed Civil Engineer and has more than three decades of engineering and project management experience, focusing on flood control and water resources planning and management in the California Central Valley and the Delta. His areas of expertise include preparation of planning documents, such as environmental impacts reports and feasibility reports, flood emergency, and flood management. Mr. Mirmazaheri's strengths are in project management, permitting, local projects coordination, hydraulics and hydrology, and government funds and grants.
Mr. Mirmazaheri has extensive experience working with regulatory agencies at the federal, state, and local levels. Mr. Mirmazaheri has worked on projects obtaining U.S. Army Corps of Engineers (USACE) Section 404 and Section 10 permits, California Regional Water Quality Control Board 401 water quality certifications, California Department of Fish and Wildlife 1601 authorization, and the Central Valley Flood Protection Board permit approvals.
Connect on Linkedin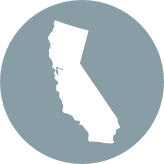 LOCATION
Sacramento, California
Highlights
Licensed Professional Engineer: CA, HI, WA, OR
Knowledgeable about FEMA floodplain regulations, NFIP, and grants
Manages local governments day-to-day engineering and environmental activities
Understands dos and don'ts of dealing with government agencies
American Society of Civil Engineers (ASCE), member
Association of State Floodplain Managers (ASFPM), member
Floodplain Management Association (FMA), member
Certified Floodplain Manager issued by Association of State Floodplain Managers