Meet Gei's
Monica Malone, P.E., CFM
Senior Water Resources Engineer
Monica Malone, P.E., CFM is a senior water resources engineer with more than 20 years of civil engineering experience, providing innovative solutions and insight into design projects across Texas and beyond.
Monica has been involved in developing, reviewing, and finalizing enterprise documents related to accounting, project management, IT support, and safety. She has managed and facilitated the design of a variety of hydrologic and hydraulic studies, transportation drainage projects, and flood studies throughout the State of Texas. In addition, Monica has a strong record of developing and facilitating internal technical training and development programs for continuing education and professional skills. Her long-term planning, strategy, and operational know-how will provide well informed, climate adaptive infrastructure for our clients – public and private alike.
Connect on Linkedin
"If you can't fly, then run. If you can't run, then walk. If you can't walk, then crawl. But whatever you do, you have to keep moving forward."
- Martin Luther King, Jr.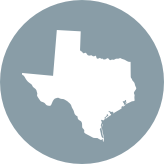 LOCATION
Dallas, Texas
Highlights
Licensed Professional Engineer: TX
Certified Floodplain Manager, Texas
TxDOT Pre-certifications: 4.2.1 Roadway Design, 8.1.1 Signing, Pavement Marking and Channelization, 10.1.1 Hydrologic Studies, 10.2.1 Roadway Hydraulic Design, 10.3.1 Bridge Hydraulic Design, 10.5.1 Bridge Scour Evaluations and Analysis