Meet Gei's
Nathan McNurlen, CHMM
Project Manager
Nathan brings to GEI more than 15 years of environmental experience.  As capable in the field as behind a desk, his experience includes site investigations and remediation as well as project management.  He has experience leading interdisciplinary teams of geologists, chemists, data analysts, and health and safety professionals in projects for numerous market sectors including oil and gas, chemical manufacturing, energy, and government.
Nathan began his career performing site investigations throughout the Midwest.  During this time, he gained experience sampling a variety of media – groundwater, soil, soil vapor, surface water, and sediment.  He also oversaw drilling and monitoring well installations, performed operations and maintenance of remediation systems, and performed environmental modeling of geology, groundwater, and soil vapor.
Nathan then shifted his focus to project management and developed a new skill set centered around cost estimating, proposals, budget tracking, client communications, report preparation, and business development.  When given the opportunity, he may also oversee more unique field tasks such as LNAPL transmissivity studies and high-resolution site characterization (LIF).
Nathan holds a B.S. in Environmental Science from Southeast Missouri State University in Cape Girardeau, Missouri.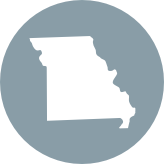 LOCATION
St. Louis, Missouri
Highlights
Institute for Hazardous Materials Management: Certified Hazardous Materials Manager (CHMM)
Board of Certified Safety Professionals: Safety Trained Supervisor