Meet Gei's
Nicholas Recchia, P.G.
Senior Hydrogeologist
Nicholas has been an environmental consultant for over 30 years. His experience includes the development, management and supervision of hazardous waste site investigations and remedial corrective actions for commercial/ industrial and government properties. These responsibilities include: environmental management and supervision of field testing and remediation operations, specializing in groundwater and surface water monitoring programs, in connection with the investigation and remedial cleanup of contamination at commercial/industrial facilities, evaluation of surface and groundwater impacts for planned developments, preparing spill control runoff plans at sites throughout the northeast and mapping regional groundwater surface water flow and chemistry data, designing and conducting quantitative aquifer tests and analyses, and geologic and geophysical evaluations. Nicholas has unique experience working with hazardous material impacts as related to ecological wetland issues and design. He has performed environmental due-diligence investigations on several multi-site regional and nation chain property acquisitions for venture capital clients.
He has also completed remedial investigations and cleanup actions at over 1,800 sites within the New York City metropolitan area. He is familiar with New York City Department of Environmental Protection (NYCDEP), New York State Department of Environmental Conservation (NYSDEC), NYC Office of Environmental Remediation (NYCOER), NYC Economic Development Corporation (NYCEDC) and NYC Housing Development and Preservation (NYCHDP) environmental guidelines, regulation and policy.
Nicholas has a M.S. in Earth Science/Hydrogeology from Adelphi University and a B.S. in Geology & Water Resources from SUNY Oneonta.
Connect on Linkedin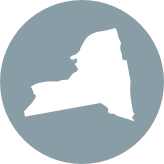 LOCATION
Long Island, New York
Highlights
Licensed Professional Geologist: NY, IN
Licensed Subsurface Evaluator: NJ
Board of Directors – New York State Council of Professional Geologists
Long Island Association of Professional Geologists
Long Island Association of Professional Geologists, Member
Certified Well Driller – National Groundwater Association
Certified Adult First Aid/CPR/AED
OSHA 40 Hour HAZWOPER Training
NYSDEC Storm-water and Sediment Control Training Certification