Meet Gei's
Nicholas Tomera, JD
Senior Regulatory Specialist
Nicholas Tomera is a senior regulatory specialist and project manager with more than 10 years of experience in environmental consulting specializing in planning and permitting. He has contributed significantly to high-profile projects in disciplines ranging from transportation to water conveyance/quality.
Since joining GEI in 2015, he has continued to foster relationships within various sectors of the California Department of Water Resources. For example, he is currently working with the Joint Operations Center to help develop an environmental program documenting roles and responsibilities during flood emergency responses.
Nicholas earned a juris doctor with emphasis in environmental law and international comparative law from the University of Kansas School of Law in 2007. He completed his Bachelor of Arts degree in History and Political Science from the University of California, Los Angeles in 2004.
Connect on Linkedin
Nick also did a final proof read [of a project report]... and caught an error with the numbers. It is pretty awesome having Nick [in the DWR office].
- Jacob McQuirk,, Project Manager at Bay-Delta Office of California Department of Water Resources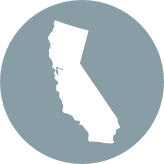 LOCATION
Sacramento, California