Meet Gei's
Nick Oettle, Ph.D., P.E., G.E.
Senior Geotechnical Engineer
Nick Oettle is a Senior Geotechnical Engineer with more than 15 years of experience in geotechnical and earthquake engineering. His project experience includes dams, levees, and water infrastructure.
He is experienced in overseeing large geotechnical design efforts, controlling project cost and schedules, and management of large geotechnical project teams. Nick has coordinated between government agencies on large projects for important stakeholder issues. He previously worked for the Santa Clara Valley Water District where he was on the management team for the $2.5 billion Pacheco Reservoir Expansion Project. Nick has extensive experience conducting detailed seismic analyses and advanced geostructural numerical modeling. He has given presentations to conferences, local society meetings, universities, and public agencies for review of highly technical information and project designs.
Nick is a member of the American Society of Civil Engineers (ASCE) 7-22 seismic subcommittee, the United States Society on Dams (USSD) earthquakes committee, and the ICOLD committee on cemented material dams. He authored several significant changes to the forthcoming ASCE 7-22 standard, which is incorporated by reference into the International Building Code and is currently co-authoring new USSD guidelines for conducting earthquake ground motion studies for large dams. Nick traveled to Japan as a member of the GEER/NSF reconnaissance team that documented the geotechnical damage from the Kumamoto Earthquake. At UC Berkeley, he worked on developing new numerical modeling techniques for surface fault rupture interaction with structures.
Nick earned his Ph.D. in Geotechnical Earthquake Engineering from the University of California, Berkeley, with minors in seismology and numerical modeling, and his M.S. and B.S. in Civil Engineering from California Polytechnic State University, San Luis Obispo.
Connect on Linkedin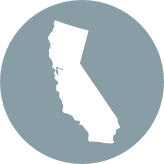 LOCATION
Oakland, California
Highlights
Professional Civil Engineer, CA
Professional Geotechnical Engineer, CA