Meet Gei's
Noelle Gaspard, PE, GISP, CFM
South Region Water Resources Practice Leader
Noelle Gaspard is the south region water resources practice leader in GEI's Dallas, TX office. She holds over 20 years of engineering and management experience in projects relating to stormwater and floodplain analysis and asset management implementation.
Ms. Gaspard has expertise in 1D/2D stormwater analysis, stormwater asset management and floodplain hydrologic and hydraulic analysis, with a specific focus on integrating GIS with stormwater management activities. Her extensive expertise is in automated hydrology and hydraulic modeling using GIS and in the development of asset management programs. In addition, Ms. Gaspard's proficiency in water resources practices and history of strong relationships with municipal clients provides a strong to valuable resource focused on cost-effective results to facility owners. She will leverage the lessons learned from managing numerous large-scale, high-profile projects to facilitate the discovery of innovative solutions and deliver pragmatic solutions to clients. She is a practice area leader in water resources for GEI, where she provides company-wide guidance, training and support.
Noelle earned her B.S. in civil engineering from Tufts University.
Connect on Linkedin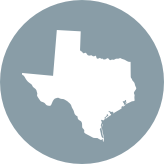 LOCATION
Dallas, Texas
Highlights
Licensed Professional Engineer: MO, IL, TX, AR