Meet Gei's
Pedro J. Amaya, P.E.
Senior Consultant
Mr. Amaya has more than 34 years of engineering experience in the design, maintenance and construction of dams, landfills, foundation design, construction and monitoring of civil and geotechnical works. Since 1990 he had worked for American Electric Power (AEP) Service Corporation where he performed, directed, coordinated and provided technical guidance to the planning, engineering, construction and operations of CCR facilities.  He contributed to strategies for compliance with current regulations and to minimize current and future performance risks associated with ash storage facilities. He also provided technical guidance and oversight of the engineering and design work associated with the maintenance and restoration of aging hydro dam infrastructure. His responsibilities also included the guidance and enhancement of dam safety protocols, including condition reviews and evaluation of alternatives for continue regulatory compliance and Dam Safety Emergency Response.
Mr. Amaya holds a BS in Civil Engineering from the Colombian School of Engineering (Escuela Colombiana de Ingeniería), and an MS in Geotechnical Engineering from The Ohio State University. He is a Licensed Professional Engineer in Ohio, Michigan, Kentucky, West Virginia, Virginia, Arkansas, Louisiana, Indiana and Colombia, South America.
Connect on Linkedin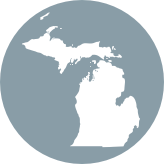 LOCATION
Lansing, Michigan
Highlights
Licensed Professional Engineer: in OH, MI, KY, WV, VA, AR, LA, IN, and Colombia, South America.