Meet Gei's
Philip (P.J.) Snyder, P.E.
Senior Project Manager
P.J. is a senior project manager and civil engineer with a wide range of experience in pre-construction and construction phase services for water resource, geotechnical, environmental, and geo-structural projects. He has worked on numerous dam rehabilitation, excavation support projects, heavy civil and environmental remediation projects, through the investigation, design, and construction phases.
Now primarily focused on dams and other water control structures, PJ has been extensively involved in dam safety inspections to complement his expertise in engineering design and construction. PJ has managed and participated in several FERC Part 12D Safety Inspections and is familiar with risk informed decision making principles. PJ joined GEI in 2001 in the Boston, Massachusetts office and now works in GEI's Ithaca, New York office. He has a B.S. in Environmental Resource and Forest Engineering from SUNY Environmental Science and Forestry (ESF) in Syracuse, NY.
Connect on Linkedin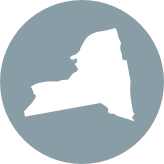 LOCATION
Ithaca, New York
Highlights
Licensed Professional Engineer: NY, MA
ASDSO Member
USSD Member