Meet Gei's
Philip (P.J.) Snyder, P.E.
Civil Engineer
P.J. is a civil engineer with a wide range of experience in pre-construction and construction phase services for environmental, geotechnical and geo-structural projects.  He has worked on numerous dam rehabilitation, excavation support projects and remediation projects, both in the design and construction phase, and has also been an integral part of the team for the design of foundation systems and many other civil, structural, and geotechnical construction projects.
P.J. has a B.S. in Environmental Resource and Forest Engineering from SUNY Environmental Science and Forestry (ESF) in Syracuse, NY.
Connect on Linkedin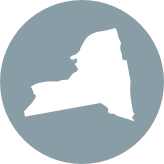 LOCATION
Ithaca, New York
Highlights
Licensed Professional Engineer: NY, MA