Meet Gei's
Phil Dunn
Vice President, Senior Environmental Project Manager
Phil is a water resources, environmental compliance and fisheries expert specializing in complex California water and ecosystem projects. He has provided environmental and National Environmental Policy Act/California Environmental Quality Act (NEPA/CEQA) compliance strategies and environmental documents for the most complex water supply, flood-risk reduction and ecosystem restoration programs in California.
Phil's water resources environmental compliance experience includes NEPA/CEQA, Clean Water Act and Federal and State Endangered Species Act compliance. He has completed work on integrated water supply and restoration projects, new and enlarged dams and reservoirs, major flood-risk reduction programs in the Central Valley, more than 20 water transfers and other water rights projects, groundwater and conjunctive-use programs, hydroelectric projects, instream-flow determinations for fish, fish passage and screening programs and watershed management and restoration projects. In addition, Phil has directed more than 100 projects in the Sacramento-San Joaquin Delta, nearly 150 projects for the California Department of Water Resources (DWR), 25 projects for the U.S. Bureau of Reclamation (Reclamation) and hundreds of projects for water districts, flood control districts and other local entities in California.
Phil earned an M.S. in Fisheries Biology from Humboldt State University and a B.S. in Zoology from the University of California, Davis.
Connect on Linkedin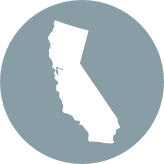 LOCATION
Sacramento, California
Highlights
Water Education Foundation, Board member
American Fisheries Society, Life member
Pacific Fishery Biologists, Past president
Floodplain Management Association, Member