Meet Gei's
Lee Wooten, P.E.
Principal/Vice President
Lee Wooten is Principal and a practicing civil engineer with a focus on geotechnical and dam/levee engineering. He joined GEI in 1980 and has served as the director of the laboratory in addition to his work as a geotechnical engineer and project manager.
Lee has managed and designed multiple dam investigation and rehabilitation projects, two of which have received Association of State Dam Safety Officials national awards (1992 Innovative Rehabilitation Designer of the Year, 2009 National Rehabilitation Project of the Year from). He is qualified as a FERC Part 12D Independent Consultant and Probable Failure Modes Analysis Facilitator and has performed in those roles on numerous hydro-electric dam inspections. He has performed FERC-mandated audits of Owner Dam Safety Programs for a variety of large and small hydro owners.  He has served with and led reconnaissance teams from the Geotechnical Extreme Events Reconnaissance Association (GEER) and ASCE following hurricanes Katrina, Gustav, Sandy, Harvey, and Florence.
His foundation investigation and design experience has included bridges, wind turbines, water towers, transportation facilities, high-rise structures, and medical facilities involving soil conditions ranging from thick deposits of soft clay and peat to glacial till soils. The foundation types employed for these structures included shallow footings, piles, caissons, and anchored footings. He has also prepared designs and geotechnical evaluations for shore erosion protection, retaining walls, sewers, and construction excavation support systems.
Lee has also provided expert litigation support as a geotechnical engineer and as a dam designer on a number of disputes. His expert support has been based on his perspective as a practicing, experienced, and knowledgeable geotechnical/civil/dam engineer
He has authored or co-authored 32 technical papers, most of which have focused on dam safety.
Connect on Linkedin
"What day is it?" asked Pooh "It's today," squeaked Piglet "My favorite day," said Pooh
- Wisdom courtesy of A.A. Milne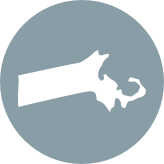 LOCATION
Boston, Massachusetts
Highlights
Registered Professional Engineer: MA, NC, NY, VA, FL, CT, NJ, SC
Geoengineering Extreme Events Reconnaissance Steering Committee 2015-2021, Advisory Panel 2021-present
Association of State Dam Safety Officials - Dam Failures and Incidents Committee 2013-present
American Society of Civil Engineers - Embankments, Slopes, and Dams Committee 2003–2015, Geo-Institute Levee Assessment Team 2005
U.S. Society on Dams