Meet Gei's
Rebecca Verity, M.S., M.S.
Climate Adaptation Program Manager, West Region
Rebecca Verity is a senior scientist and the Program Manager for climate adaptation for GEI's Western Region.  She combines a passion for public service with a strong background in climate science.. She has worked at the intersection of California's ecological and infrastructure sectors for over 20 years; first in habitat conservation and restoration, and for more than a decade in climate adaptation and resilience planning. She is fluent in how a changing climate will disproportionately impact aging infrastructure, vulnerable ecosystems & species, and disadvantaged peoples.  She has prepared climate adaptation plans to safeguard cities, counties, and infrastructure against wildfire, drought, extreme heat, sea level rise, and floods. Clients include cities and counties, private utilities, and state and federal agencies in the transportation, water, and resilience sectors.
Broad Experience for Broad Insight: Rebecca's professional experience spans the private, public, academic, and non-profit sectors. Concurrent to her consulting career, Ms. Verity serves as a National Climate Leader under the Climate Reality Project, taught Oceanography at UC Berkeley, served as a Planning Commissioner for the City of Orinda, and served as a Director on the Boards of both local and international not-for profit organizations. This quadrilateral experience allows her a unique insight into the needs and resources of diverse leaders as they work towards sustainable, resilient communities.
Diversity, Equity, and Inclusion: Rebecca has a passion for lifting up voices that are seldom heard. She has led climate adaptation with a significant social equity and justice focus for two major clients, and continuously seeks opportunities to include new voices in adaptation planning.  Rebecca is the co-founder of her local tri-city diversity outreach organization, and also co-founded Diversity, Equity and Inclusion programs at two local schools.
Communication: Rebecca is an award-winning communicator, with a particular focus on translating complex ideas into clear, relatable, and actionable stories.  She is a highly regarded public speaker on climate topics, an avid writer, and as a Lecturer at UC Berkeley, was consistently ranked by students as among the best teachers they had studied under at the university.
I want to commend the City on an excellent choice of consultant. Having looked at a lot of reports for a lot of government agencies over the course of many years, this is one of the clearest and most concise, in easily accessible language. The visuals are stunning, and I think it really will help people make a good decision moving forward."
- Public Comment to the Monterey Planning Commission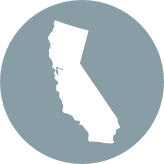 LOCATION
Oakland, California
Highlights
2023 APWA Award of Merit, Planning Projects
Certified Climate Leader
Certified Project Manager
2022 Outstanding Climate Document 2021, Association of Environmental Planners
Wildfire Safety Ambassador, Moraga Orinda Fire Department
National Climate Leader, Climate Reality
Mayor's Award for Sustainable Architecture 2012
Outstanding Achievement Award Environmental Management on Folsom Cofferdam 2009