Meet Gei's
Richard J. Anderson, P.E.
Vice President / Principal
Richard Anderson is a Vice President and Principal at GEI with over 37 years of consulting engineering and project management experience for hydropower facilities, dams, water supply, flood control, and transportation projects worldwide.  He is experienced in safety inspections, geotechnical analysis, design, and rehabilitation of embankment and rockfill dams; analysis and design of retaining structures, and foundations; seismic hazard and liquefaction potential evaluations; construction monitoring; and development and management of subsurface investigation programs.  He is also a Federal Energy Regulatory Commission (FERC) approved Independent Consultant for Part 12D 5-Year Safety Inspections of Hydroelectric Projects, Facilitator for Potential Failure Modes Analyses, and Board of Consultants member for rehabilitation of FERC Hydroelectric projects.
He holds a B.S. in Geology from the University of Illinois at Urbana Champaign and an M.S. in Geotechnical Engineering from Purdue University.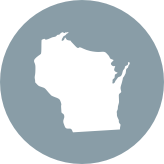 LOCATION
Madison, Wisconsin
Highlights
Licensed Professional Engineer: IN, IL, WI
Association of State Dam Safety Officials (ASDSO)
U.S. Society on Dams (USSD)
Midwest Hydro Users Group