Meet Gei's
Richard D. Meyerhoff, Ph.D.
Water Quality Specialist
Richard Meyerhoff is a specialist in water resource management. He assists clients with the management of water resources in an integrated and sustainable manner, including achieving compliance with often challenging water quality regulations. Dr. Meyerhoff has worked on the development of and compliance with water quality standards for surface water or groundwater in multiple states, including California, Colorado, Arizona, and New Mexico. His project experience has focused on stormwater permitting/management and the development/implementation of TMDLs, water quality standards and water quality monitoring programs.
Richard earned his Bachelor of Science and Master of Science from Baylor University, and his Ph.D. from Oregon State University.
Connect on Linkedin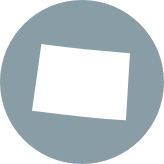 LOCATION
Denver, Colorado