Meet Gei's
Richard Frappa, P.G.
Senior Consultant/Hydrogeologist
Mr. Frappa is a hydrogeologist with 30 years' experience addressing soil and groundwater contamination issues attributable to past solid and hazardous waste disposal practices. He is a registered professional geologist with experience in areas of hydrogeological characterization, geochemical forensic studies, emerging contaminants, remedial alternative analysis, solid waste facility compliance/permitting, due diligence and closure studies and water supply. He has significant experience implementing innovative site characterization and remedial technologies at hydrogeologically complex sites, particularly sites with fractured bedrock and non-aqueous phase liquid (NAPL). He has provided environmental consulting services to solid waste companies, industrial companies and electric power generation and transmission companies including nuclear power plants. He also has provided support to law firms as a technical expert.
Mr. Frappa earned both a Bachelor's (1985) and Master's degree (1987) in Geology from the University at Buffalo.
Connect on Linkedin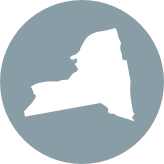 LOCATION
Buffalo, New York
Highlights
Licensed Professional Geologist: PA, NH
Current GEI shareholder
Served as Vice President and elected to Board of Directors at former consulting firm
National Ground Water Association Remediation Project of the Year Award (2011) for largest PRB to mitigate Strontium-90 in groundwater
Bronze Award from the New York State Consulting Engineers Council (1996) for bedrock blasting approach to create groundwater management zone from continual contaminant source