Meet Gei's
Richard L. Price, P.E.
Senior Structural Engineer
Richard is a project manager and structural engineer with over 10 years of experience. Richard's structural design expertise includes concrete and steel buildings, building structural renovation, civil structures such as retaining walls, radial gates, concrete dams and spillways, excavation support systems, and industrial structures. His project experience includes design and construction monitoring of mass concrete, field inspections, firestop inspection, IBC structural inspections, feasibility studies, structural finite element analysis, 3-D structural modelling and preparation of design and construction documents.
Richard holds a Bachelor and Master of Science in Civil Engineering from the University of Wyoming.
Connect on Linkedin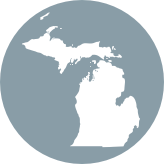 LOCATION
Marquette, Michigan
Highlights
Licensed Professional Engineer: MI, CO
Friends of the Ore Dock BotEco Center, Board of Director Member
24-Hour MSHA
American Concrete Institute, Member
American Institute of Steel Construction, Member