Meet Gei's
Richard A. Rhone, P.E.
Executive Engineer
Richard is a professional engineer with more than 60 years' experience in the industry, specializing in all aspects of water resources development and operations, including planning studies related to surface, recycled and groundwater resources management, conjunctive use, hydrologic studies, watermaster services and preliminary designs. He has represented water contractors in numerous matters related to the California State Water Project including contract issues, cost allocations and annual budgets. Richard has also provided expert testimony before the California State Water Resources Control Board, California Superior Court and federal court on such matters as water rights, water supply and water resource development. He has provided insight to management and balancing of varying water supplies considering storage availability and potential to meet and varying demands.
Richard earned a B.S. in Civil Engineering from the University of Southern California.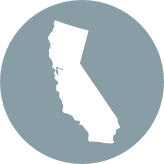 LOCATION
Los Angeles , California
Highlights
60 years of experience in the industry, 57 years of experience with GEI
Professional Engineer: CA
Court Appointed Watermaster in two basins
Groundwater basin management over many years with changing conditions