Meet Gei's
Richard Sanchez, P.E.
Senior Project Manager
Richard Sanchez has over 38 years of experience in water resources engineering projects with an emphasis on project management, design, construction management and dam safety. Mr. Sanchez oversees and manages civil engineering, geotechnical, dam safety, construction management and special project work at GEI. Prior to joining GEI, Mr. Sanchez held numerous engineering and management level positions during his career at California's Department of Water Resources (DWR), including Chief of the Division of Engineering, Assistant Chief of the Division of Operations and Maintenance, Chief of Construction and Regional Southern Engineer with California's Division of Safety of Dams.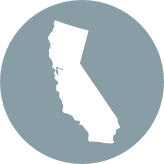 LOCATION
Sacramento, California
Highlights
Licensed Professional Engineer: CA