Meet Gei's
Richard Shatz, P.G., C.E.G., C.H.g.
Principal Hydrogeologist
Richard Shatz has over four decades of experience in hydrogeology. He is a senior project manager directing projects for the planning, development and management of groundwater resources throughout California.
Richard has conducted basin yield evaluations, recharge studies and water quality evaluations for the development and sustainable management of groundwater supplies using methods as basic as a simple analog to more complex groundwater models. He is an expert in planning permitting, siting, construction and testing of large capacity wells, and municipal and agricultural wells. His projects are fully compliant with the California Environmental Quality Act, National Pollutant Discharge Elimination System permits, Division of Drinking Water and local county and state regulations.
Richard has a M.S. and B.S. in Geology from California State University, Los Angeles.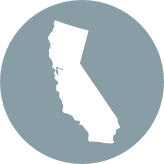 LOCATION
Sacramento, California
Highlights
Licensed Professional Geologist: CA
Certified Engineering Geologist: CA
Certified Hydrogeologist: CA
Groundwater Resources Association, Member