Meet Gei's
Rick Ahlers, P.E.
Oil & Gas SET Leader
Rick has been practicing groundwater and remediation hydrology since 1995. He has worked for a broad range of clients, many in the oil and gas and aerospace industries, providing in-depth knowledge of approaches for characterization, risk evaluation and remediation of sites affected by non-aqueous phase liquids (NAPLs, e.g., crude and refined petroleum, solvents, and other oils). He has experience across numerous U.S. and international sites developing remedial strategies and remedial system designs for mitigation of NAPL, groundwater, soil and soil vapor concerns; and evaluating the performance, progress, and reasonable end-points of remediation.
Rick is an experienced project technical director with the ability to communicate effectively with regulators and other technical experts as well as non-technical stakeholders. He has served as the technical lead and/or engineer in responsible charge on numerous projects, guiding them from investigation through remediation to closure, and also provides strategic peer-review for clients' projects. Rick regularly advocates for application of NAPL science through contributions to guidance documents; training regulators, liability owners, as well as other stakeholders and consultants; and organizing and chairing NAPL-related conference sessions.
Mr. Ahlers has an M.S. in Hydrology, Civil, and Environmental Engineering from the University of California, Berkeley, and a B.A. in Physics from Occidental College. He is a Licensed Professional Engineer in California.
Connect on Linkedin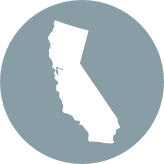 LOCATION
San Diego, California
Highlights
Professional Engineer: CA
Developer and Instructor for the ITRC guidance document - LNAPL Site Management: LCSM Evolution, Decision Process, and Remedial Technologies
AEHS Foundation West Coast Conference Science Advisory Board Member