Meet Gei's
Roger Hathaway, P.E.
Vice President
Roger Hathaway, P.E. is a Vice President and practice leader who has spent more than 30 years in the field of environmental remediation with a primary focus on sediments, contaminated property management and remediation programs. He specializes in the management of industrial site remediation programs, urban property remediation, urban waterways, regulatory negotiations and stakeholder communications. His waterway experience includes regulatory support, permitting, design and implementation of sediment remediation in a variety of inland and coastal settings. He leads a multidisciplinary team implementing the cleanup of a major waterway in the Midwest. Roger has been heavily involved in the community outreach and communications coordination for utilities in New York State, Virginia, and Indiana.
Roger received his B.S. in chemical engineering from Rensselaer Polytechnic Institute. He is current co-chair of GEI's Diversity, Equity + Inclusion Committee.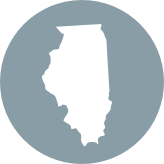 LOCATION
Chicago , Illinois
Highlights
Licensed Professional Engineer: ME