Meet Gei's
Ronald Muller, P.E., P.M.P.
Senior Consultant
Ronald Muller has over four decades of professional engineering experience. Since joining GEI, Mr. Muller has focused on providing Project Management services to the California Department of Water Resources as well to the US Army Corps of Engineers (USACE), Sacramento District, concerning a variety of technical and process related task orders.  Prior to joining GEI in 2010, Mr. Muller held positions with USACE in the South Pacific Division (four years) and the Sacramento District (32 years). He was the Chief of the Civil Works Integration Division responsible for the Programs and Project Management efforts supporting the South Pacific Division Commander for water resource related projects for the six western States. Prior to that assignment Mr. Muller served as Chief of the Design Branch for both Civil Works (Water Resources/Flood Damage Reduction) and Military Construction Design efforts for the Sacramento District. He was responsible for the design of flood control projects ranging from rehabilitation to construction of new levees and the modification of existing dams and facilities.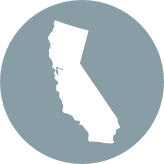 LOCATION
Sacramento, California
Highlights
Licensed Professional Engineer: CA
Registered P.M.P.