Meet Gei's
Ryan Hoffman, P.G., LSP
Senior Project Manager
Ryan Hoffman is a Professional Geologist and Licensed Site Professional with 20 years of experience specializing in environmental due diligence, Brownfields redevelopment, site investigation and remediation, and construction support. His expertise includes providing guidance on soil and groundwater management issues during construction and remediation projects, including multi-family, mixed-use, and institutional settings such as colleges, universities and hospitals. He also has extensive experience working on former MGP sites that have a legacy of significant contamination in various media, often in complex settings.
In addition to maintaining his personal practice, Ryan's responsibilities include management of environmental technical staff in GEI's Boston office with a focus on technical quality, project execution and client satisfaction.
Ryan earned his M.S. in Geology from the University of Minnesota and his B.A. in Geology from Colgate University.
Connect on Linkedin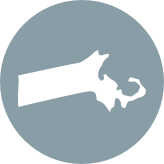 LOCATION
Boston, Massachusetts
Highlights
Licensed Site Professional: MA
Licensed Professional Geologist: NH
Boston Environmental Division Manager