Meet Gei's
Ryan R. Holem
Senior Professional
Ryan has a background and training in environmental toxicology, and fisheries and wildlife. Ryan has field and laboratory-based experience primarily in support of water quality assessments relevant to dioxins, furans, PFASs, PCBs, metals, selenium, nutrients, and cyanobacteria. He has significant field sampling experience in the Great Lakes region and beyond, including the collection of fish, mammals, birds, invertebrates (including significant freshwater mussel survey experience), herpetofauna, vegetation, water, sediment, and soils. Ryan routinely works with analytical labs to design and implement project-specific QA/QC requirements to satisfy data quality objectives. His work has also included client communication and strategic discussions; the design and implementation of large-scale, multi-year field investigations of contaminants in fish, wildlife, and other biota; personnel mentoring and supervision; proposal development; the management of project budgets; and the on-time delivery of client work products.
He has authored and collaborated on peer-reviewed literature and agency-critiqued work products and has presented client-endorsed project summaries to stakeholders including the USEPA, MDEQ, MDCH, and the public. He has conducted work in and around mining operations and has oil spill response experience.
Ryan holds a B.S. in Zoology from Michigan State University, and an M.S. in Toxicology from the University of Georgia.
Connect on Linkedin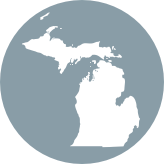 LOCATION
Lansing, Michigan
Highlights
American Fisheries Society, Member
Society of Environmental Toxicology and Chemistry, Member
International Association for Great Lakes Research, Member
Michigan Oil and Gas Association, Member
40-Hour HAZWOPER Training
8-Hour HAZWOPER Refresher