Meet Gei's
Samuel Schaefer, P.E.
Senior Engineer
Samuel is a licensed Professional Engineer with over three decades of experience in agricultural, urban and environmental water resources projects. His expertise includes facilitating an integrated regional water management plan (IRWMP), developing regional water supply and conjunctive use projects from conception through construction and securing grant funding. As a consultant, he has participated in preparing environmental documents, concept design, cost estimating and construction management. Other experience includes conducting water rights studies, providing litigation support and preparing reports documenting surface and groundwater conditions. He has expertise in directing multi-disciplinary teams as well as selecting, training, supervising and evaluating staff. Samuel is a dynamic leader with solid technical expertise in managing water infrastructure combined with knowledge of administrative, fiscal and personnel management principle in public and private sectors as well as managing a family farm operation.
Samuel has a M.S. in Agricultural Engineering/Water Resources and a B.S. in Bio-Resource and Agricultural Engineering from South Dakota State University.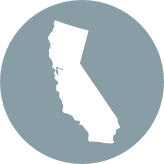 LOCATION
Bakersfield, California
Highlights
Licensed Professional Engineer: CA, CO
Board Member of U.S. Committee on Irrigation and Drainage (USCID)
Past Treasurer of Coastal Branch of the Groundwater Resources Association of California