Meet Gei's
Sarah Skigen-Caird
Ecology Division Manager/Senior Environmental Scientist
Sarah is the Ecology Division Manager for the Denver, CO ecology practice and an environmental scientist with over 14 years of professional experience within both the public and private sector. As project manager, she has developed, designed and implemented large-scale land use and water quality programs. Sarah has worked extensively with aquatic and terrestrial ecosystems, vegetation surveys, wildlife surveys, wetland delineations, environmental permitting (CWA, NEPA, CEQA), restoration of disturbed systems and biomonitoring study design. Her experience includes field training with USFWS and the National Audubon Society for conducting avian surveys and monitoring. Additionally, as QA/QC officer for the Ecological Laboratory in Denver, she oversees and provides quality assurance/quality control checks for all lab activities, including WET testing for NPDES compliance, sediment toxicity testing, soil toxicity testing, water effects ratio testing, benthic invertebrate sample processing and analysis of low level nutrients, chlorophyll, suspended solids and coliform bacteria.
Sarah has a M.S. in Environmental Science & Policy from John Hopkins University and a B.A. in Environmental Studies from Bates College.
Connect on Linkedin
My experience with GEI has introduced me to an open, collaborative environment in which we work to produce creative solutions to challenging, complex ecological problems.
- Sarah Skigen-Caird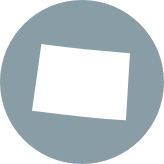 LOCATION
Denver, Colorado
Highlights
ISA Certified Arborist SO-6152A (2008 present)
Wetland Delineator
Masters Certificate in Environmental Conflict Management and Resolution, European Peace University, Austria