Meet Gei's
Sarah Skigen-Caird
Ecology Division Manager/Senior Environmental Scientist
Sarah is the Ecology Division Manager for the Denver, CO ecology practice and an environmental scientist with over 18 years of professional experience within both the public and private sector. As project manager she has developed, designed, and implemented large-scale land use and water quality programs often involving detailed permitting and compliance requirements. Sarah has worked extensively in the design of biological monitoring studies, vegetation and wildlife surveys, aquatic resource delineations, and agency-approved mitigation plans for disturbed systems. Sarah has ongoing work throughout Colorado and the intermountain west leading natural resource surveys, environmental permit acquisition, stakeholder facilitation, and implementation of long-term compliance strategies for projects including dam construction and rehabilitation, reservoir expansion, restoration of flood damaged stream reaches, and mine site maintenance. Additionally, Sarah has ongoing work throughout the U.S. helping to implement studies for the derivation of updated water quality criteria with a specific focus on selenium, copper, and iron. Sarah's long history of working on complex regulatory compliance projects in Colorado, South Dakota, Wyoming, New Mexico, Texas, Arizona, and California contribute to her exceptional knowledge of the regulatory framework and have led to a well-established working relationship with state and federal agencies.
Sarah has an M.S. in Environmental Science & Policy from John Hopkins University and a B.A. in Environmental Studies from Bates College.
Connect on Linkedin
My experience with GEI has introduced me to an open, collaborative environment in which we work to produce creative solutions to challenging, complex ecological problems.
- Sarah Skigen-Caird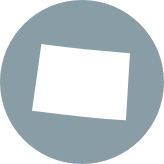 LOCATION
Denver, Colorado
Highlights
ISA Certified Arborist SO-6152A (2008 present)
Wetland Delineator
Masters Certificate in Environmental Conflict Management and Resolution, European Peace University, Austria