Meet Gei's
Shelley Hazen
Climate Change Specialist
Shelley is an experienced climate change adaptation and resiliency specialist. Her work spreads across infrastructure, energy, agriculture, natural systems, and other sectors to help clients understand current and future climate and extreme weather impacts, vulnerabilities, and opportunities. Shelley's expertise spans all stages of adaptation, from foundational data analysis to implementing resilience on the ground across varying scales. Her work is typically tailored to the resilience-building activities and projects needed for a community or geographic context and is deliberately adaptive in her approaches.
Shelley is also an experienced and trained facilitator and has planned and led workshops and training sessions on climate adaptation, planning, decision making and sharing the state of scientific practice with hundreds of private, public, non-profit and Indigenous stakeholders. Shelley helps clients translate and communicate complex climate data and research into useable, accessible, and understandable information in order to foster decision making and meaningful outcomes.
Connect on Linkedin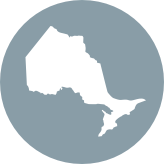 LOCATION
Barrie, Ontario
Highlights
Facilitation Certificate in Group Facilitation Methods Training by ICA Associates Inc.