Meet Gei's
Sonja Atkins
Vice President & Director of Learning & Organizational Development
Sonja is a life-long learner and a member of the People Team.  Her passion is to connect GEI employees with the tools and resources they need to develop and grow so that they can contribute their unique gifts and help communities prosper. She works with people across the company to align the overall learning function and deliver an engaging employee experience. Her goal is to ensure the alignment of programs and initiatives with the annual business objectives and the organizational strategic plan to maximize both individual's and GEI's growth.
Sonja has over 25 years' experience in instructional design, adult learning, leadership program development, organizational development, project management, change management and mergers & acquisitions.  She is responsible for executing organization-wide learning initiatives and manages the design, delivery, and assessment of learning programs across the organization.   These programs span a broad range of topics including onboarding, career development, performance management, individual capabilities, leadership development, business development and organizational effectiveness initiatives.
Sonja has a B.S. in Human Development from the University of California, Davis.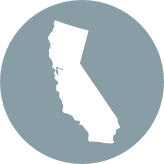 LOCATION
Sacramento, California
Highlights
Certified Instructor - Core Strengths
Certified 360 Assessment Coach - Strategic Programs
Certified Just Culture Champion – Outcome Engenuity
Steering Committee Member – GEI X2
Board Member - BE Youth Sports Foundation
Certified Brain Based Coach – Neuroleadership Institute
Certified COVID-19 Contact Tracing – Coursera
Debriefing & Coaching Accreditation – Harrison Assessment Int'l